PRIMARY POLISHING PAD – Unfilled
The LP-57C is an unfilled, small pore size polyurethane pad. (modified version of LP-57) It is designed for silicon wafer primary polishing but has proven suitable for general polishing applications at moderate or higher pressures.
BENEFITS
Very stable performance

Low edge roll-off

Long life

Low noise and vibration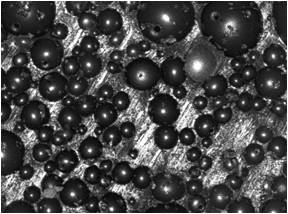 TYPICAL APPLICATIONS
Silicon
LP-57C PAD PROPERTIES (Average)
FILLER

DENSITY
[g/cm³ (lb/ft³)]

HARDNESS
(Shore A)

COMPRESSIBILITY
(%)

ELASTIC REBOUND
(%)

None

0.53 (33.0)

88

8.0

92
Values are subject to change without notification.