Size
JH Rhodes polishing pads are available in full sheets or cut to size.
Standard dimensions are up to 41 x 82 inches (1,041 x 2,083mm) & 62 x 62 inches (1,575 x 1,575mm).
Custom sizes, shapes and configurations are available.
Restrictions apply to specific pads.
Thickness
Standard thickness for sheets and disks is 0.020 inch (0.508mm) to 0.20 inch (5.08mm).
But a variety of thickness and sizes are available based upon application.
Grooving
Our pad is offered in a variety of groove configurations. Grooves improve pad performance channeling swarf away from the pad surface and reducing excess slurry resulting in increased productivity with flatter results.
Groove Specifications
Grooving #
Island Size (mm)
Groove Width (mm)
#2
2×2
1.0
#5
5×5
1.0
#10
10×10
1.0
#15
15×15
1.5
#20
20×20
1.5
#30
30×30
2.0
#40
40×40
3.0
#70
70×70
3.0
#90
90×90
3.0
Pads must be a minimum of 1 mm thick for grooving.
Standard groove depth is ½ of pad thickness.
PSA backing is required to perform pad grooving.
Custom configurations are available based upon application.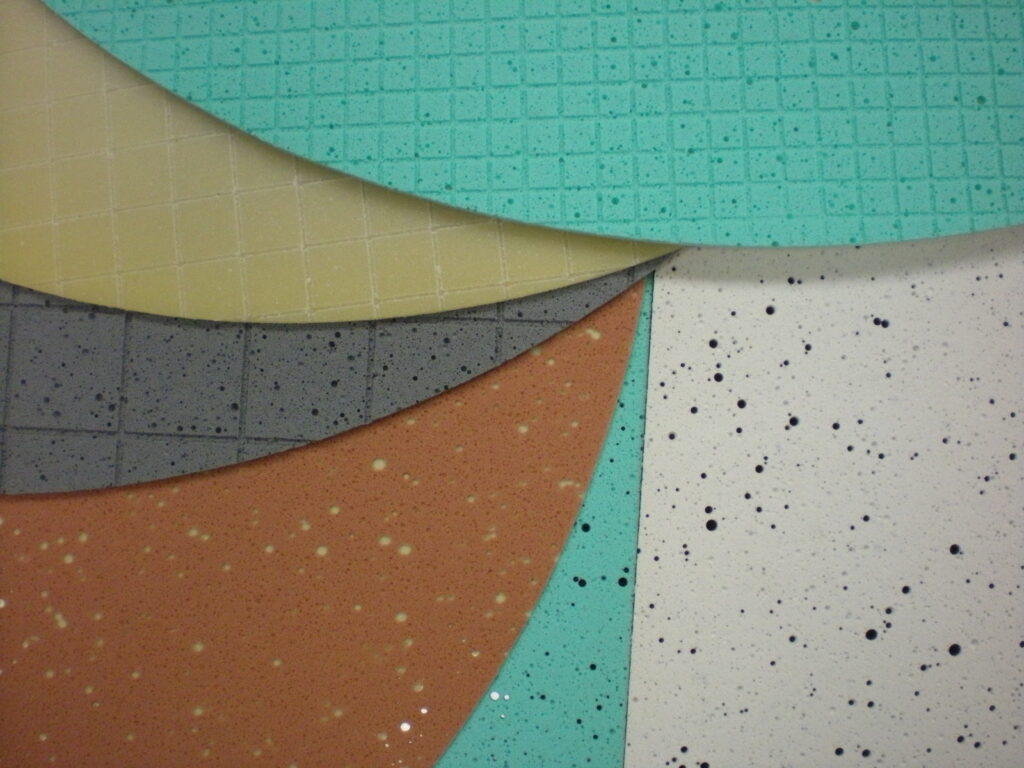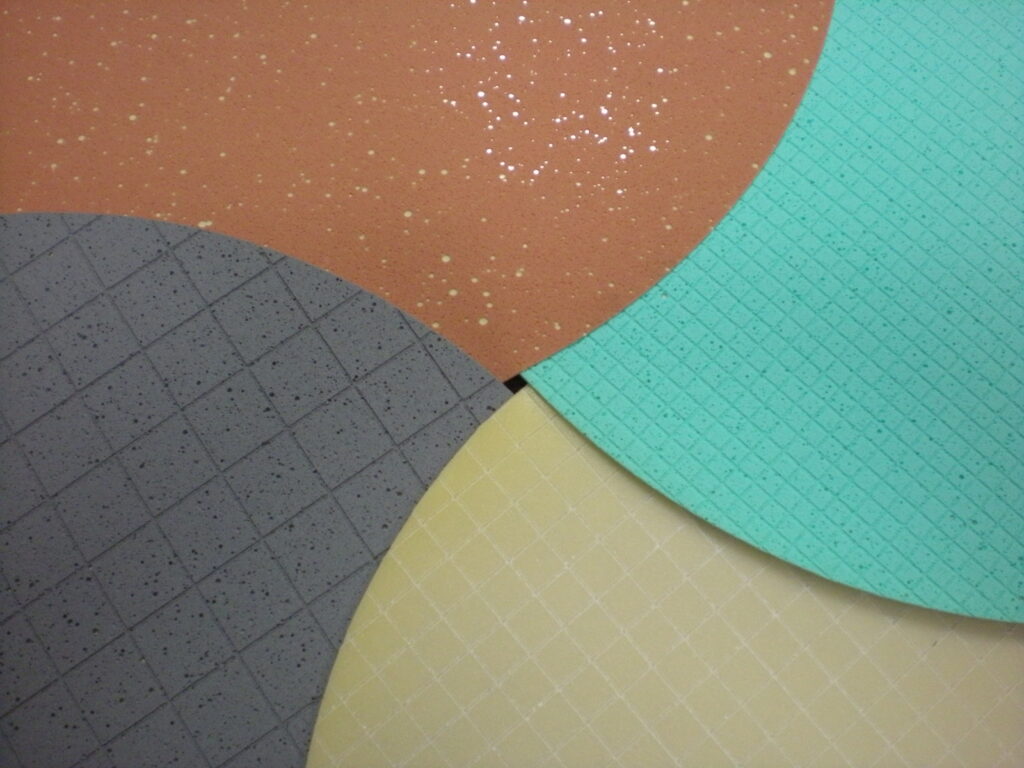 PSA (Pressure Sensitive Adhesive) Backing
Specially formulated pressure sensitive backing is available on all types of JH Rhodes pad material. The exposed side of the adhesive is engineered to adhere to most platen materials under demanding slurries and processes. PSA Backing is available in formulas ranging from High-Holding to Low Tack / Easy Release.
While most of our polishing pads are available in a variety of standard sizes, some configurations, including custom, may require minimum quantity orders and/or product modifications. Please consult with a JH Rhodes technical representative for information on your order request.
Specifications subject to change without notice.