We thank you for your interest and look forward to meeting your needs.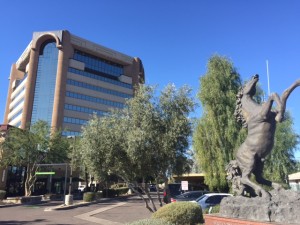 Inquiries: For further information or inquiries, please contact us anytime via e-mail or telephone.
JH Rhodes Company, Inc. Headquarters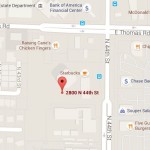 2800 North 44th Street, Suite 675
Phoenix, Arizona 85008 USA
Phone: +1-602-449-8689
E-mail: info@jhrhodes.com
www.jhrhodes.com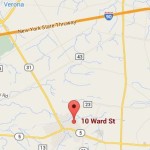 JH Rhodes Company, Inc. Manufacturing Facility
10 Ward Street
Vernon, New York 13476 USA
Phone: +1-315-829-3600
Fax: +1-315-829-3620
International Connect with JH Rhodes, and company representatives, worldwide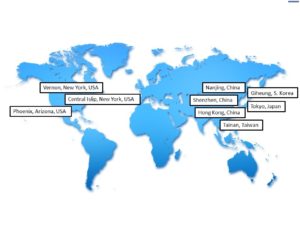 Please Contact Us for more Distribution Centers
English
JH Rhodes Company, Inc. sells through representatives in selected countries. Our alliance partners are carefully evaluated to ensure that customers receive the highest level of responsiveness, services excellence and technical support. If your inquiry is about a region or country for which there is no representative listed, please contact JH Rhodes directly.
Français / French
La société JH Rhodes Company, Inc. vend ses produits par l'entremise de représentants dans des pays choisis. Ces partenaires sont évalués avec soin afin de s'assurer que les clients reçoivent le plus haut niveau de réactivité, un excellent service, ainsi qu'un appui technique. Si vous avez des questions au sujet d'une région ou d'un pays qui ne dispose d'aucun représentant, veuillez contacter directement la société JH Rhodes.
Deutsch / German
JH Rhodes Company, Inc. vertreibt seine Produkte über Vertreter in den entsprechenden Ländern. Diese Allianzpartner werden sorgfältig ausgewählt, um zu gewährleisten, dass der Kunde optimalen Kundendienst und technischen Support erhält. Wenn Sie Fragen zu einer Region oder einem Land haben, das nicht auf der Vertriebsliste steht, nehmen Sie bitte direkten Kontakt mit JH Rhodes auf.
Español / Spanish
JH Rhodes Company, Inc. realiza sus ventas a través de sus representantes en los países seleccionados. Estos socios de la alianza son sometidos a una minuciosa evaluación a fin de garantizar que los clientes reciban el máximo nivel de respuesta, un excelente servicio y soporte técnico. Si Ud. tuviera alguna inquietud sobre una región o país para el que no figure un representante en el listado, le pedimos se comunique con JH Rhodes en forma directa.
Việt / Vietnamese
Công ty JH Rhodes, bán thông qua đại diện ở các nước được lựa chọn. Các đối tác liên minh của chúng tôi được đánh giá cẩn thận để đảm bảo rằngkhách hàng nhận được mức cao nhất của dịch vụ xuất sắc đáp ứng, và hỗ trợ kỹ thuật. Nếu yêu cầu của bạn về một khu vực hoặc quốc gia mà không có đại diện được liệt kê, xin vui lòng liên lạc với JH Rhodes trực tiếp.
中文(簡体)/ Chinese (Simplified)
JH罗德公司,我们通过在选定的国家的经销商来销售我们的产品。这些联盟伙伴是经过仔细评估,以确保客户获得最高水平的回复,卓越的服务和技术支持。如果您在我们的经销列表中找不到您所在地区的信息,请直接联系JH罗德。
中文(繁体)/ Chinese (Traditional)
JH羅德公司,我們通過在選定的國家的經銷商來銷售我們的產品。這些聯盟夥伴是經過仔細評估,以確保客戶獲得最高水平的回复,卓越的服務和技術支持。如果您在我們的經銷列表中找不到您所在地區的信息,請直接聯繫JH羅德。
日本語 / Japanese
ジェイエイチローズ社は、世界各国における代理店を通して製品を販売しております。これらのパートナーは、お客様に最高水準のカスタマーサービス及びテクニカルサポートを提供するために厳密なプロセスによって選別されています。もしリストに記載されていないその他の国または地域についてのご質問等がございましたら、弊社まで直接ご連絡ください。
한국어/ Korean
JH Rhodes Company, Inc. 선택된 국가의 대표를 통해 판매하고있다.이러한 제휴 파트너는 신중하게 고객이 응답, 서비스 우수성 및 기술 지원의 최고 수준을받을 수 있도록 평가하고 있습니다. 문의 사항이 나열된 대표가 있지 않은 지역이나 국가에 대한 경우, JH Rhodes 직접 문의하시기 바랍니다.
ไทย /Thai
บริษัท JH Rhodes, Inc ขายผ่านตัวแทนในประเทศที่เลือก พันธมิตรของเราได้รับการประเมินอย่างรอบคอบเพื่อให้มั่นใจว่าลูกค้าจะได้รับในระดับสูงสุดของการตอบสนองความเป็นเลิศการบริการและการสนับสนุนทางเทคนิค ถ้าคำถามของคุณเป็นเรื่องเกี่ยวกับภูมิภาคหรือประเทศที่มีการจดทะเบียนเป็นตัวแทนไม่มีกรุณาติดต่อโดยตรง JH Rhodes